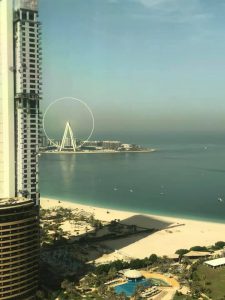 Dubai Design '19
We were part of the spectacular Ventura Dubai at INDEX, thé middle east leading interior design show. From the 17th till the 19th of September, we showcased our promising projects: Composition table, Edible Art and Table Jewellery.
Our interactive installation The Composition Table was shown in the middle east for the first time ever. After shows in Milan and New York it was time to share this succesfull design with the visitors of INDEX. During these exciting days we gave people the possibility to interact and play with our design using artificial intelligence and music.
In addition we showcased our succesfull Edible Art. Colorful creations in cooperation with our dinner guests. These exclusive works explain perfectly how we see eating as a contemporary form of art. Pure joy visualised in inspiring artworks.
The art show was a huge success and we will definitely will be back soon.